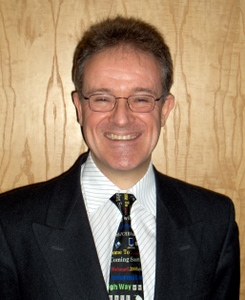 Welcome to my Home Page
I'm a Senior Lecturer in the Department of Computer Science. My research interests are in scalable software engineering, particularly the design and construction of systems from software components, known as objects. I cover all areas ranging from object-oriented type theory, programming languages, systems analysis and design methods to software verification and testing.
How to Find...
To find out more about my research interests, my publications or the possibility of studying for a PhD under my supervision, please follow links to my Research pages. To find out more about me personally, my family, hobbies and interests, please follow links to my Personal pages. If you are one of my students looking for information about lecture courses, tutorial meetings or supervised projects, please follow links to my Teaching pages. If you simply want to contact me, follow the link to my Contact page.
What's New?
| | |
| --- | --- |
| | The JWalk lazy systematic testing tool (click the walker icon) is just one of my current projects. This is a tool for unit-testing Java classes, by code introspection and user interaction. It discovers the class's specification and then tests it exhaustively. We have compared this against JUnit, an industry-leading tool, and can test much more rigorously, by up to two orders of magnitude! |
| | The ReMoDeL project (click the jigsaw icon) seeks to develop reusable models from which software systems can be generated automatically. This project is at an early stage. We are seeking to find the right model languages and levels of detail in which to express the models, and the translations between them. High-level models are closer to designs, while low-level models are closer to programs. |
| | The Java Abstract Syntax Trees project (click the robot eye icon) is an attempt to build a better XML processor for Java. The toolkit includes an XML parser and writer, a lightweight document object model, an XPath searching facility and an unmarshalling facility from XML into strong Java datatypes. Work is in progress to provide DTD and XSD validation. |
| | The Z2SAL project is a collaboration with Professor John Derrick and Dr Siobhán North. It aims to provide tools for validating formal specifications written in the Z Notation. It also supports checking refinements between abstract and concrete specifications. For other projects, follow links to my Research pages. |